Clasificados los primeros 12 equipos con pase directo a TI11 ya tienes material para comenzar a investigar en quienes apostar en Dota 2. Sin embargo, todavía nos quedan 8 puestos para completar los participantes de la siguiente entrega de The International.
En otras palabras, mientras se deciden los siguientes 8 participantes tendrás juegos muy interesantes para apostar en Dota 2. Así, los participantes de esos puestos vendrán de:
Las eliminatorias regionales.Las clasificatorias de última oportunidad.
Por eso tus siguientes torneos para recolectar información sobre los participantes de TI11 serán las 6 clasificatorias regionales. En específico, en cada una de ellas el campeón obtendrá un lugar en TI11. Mientras tanto, el segundo y tercer puesto irán a competir a las clasificatorias de última oportunidad por los últimos dos lugares en TI11.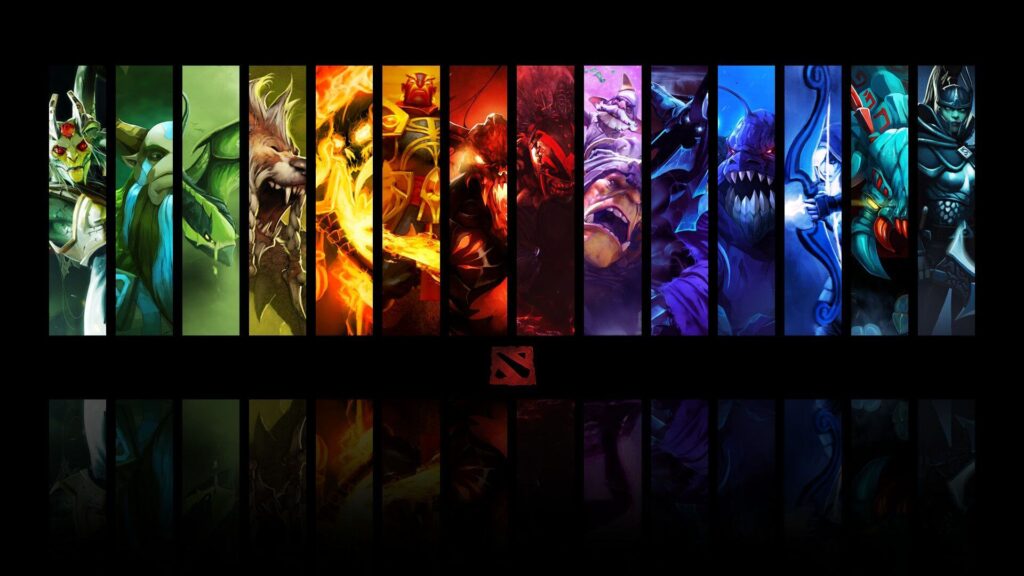 ¿Quiénes participarán en las clasificatorias regionales?
Todos los equipos que participaron durante el tercer tour de esta temporada DPC y no tienen a un puesto directo ya en TI11 son elegibles. Esto, siempre y cuando no reemplacen más de dos jugadores del equipo con el que compitieron durante el tercer tour.
Por eso, aunque las regionales están planificadas entre el 3 y 18 de septiembre, ya empiezan a sonar los nombres de los participantes.
Así que si piensas apostar en Betsafe usando Betsafe App entonces las clasificatorias regionales serán una excelente oportunidad. Ahora que ya tienes el contexto, podemos comenzar a ver las diferentes regiones donde podrás apostar en Dota 2.
Sudeste de Asia
La primera región que veremos es el Sudeste de Asia, donde podrás apostar en Dota 2 a los equipos:
RSG.Polaris Esports.Team SMG.Nigma Galaxy SEA.Neon Esports.Execration.Lilgun.Army Geniuses.Summit Gaming.Atlantis.XERXIA.TNC Predator.
Junto a los contendientes más fuertes según el ranking al momento de corte: Talon Esports y T1, con 300 y 272 puntos respectivamente.
Talon Esports
Su torneo más reciente fue el GAMERS GALAXY: Invitational Series Thailand 2022. Allí, el equipo venció a Polaris y Army Geniuses, pero perdió ante BOOM Esports, quedando quinto en la fase de grupos y ganando 6.000,00$. Su plantilla activa es:

23savage.Mikoto.kpii.Q.Hyde.
T1
Compuesto por:
ana.Topson.Kuku.Xepher.Whitemon.
Este equipo viene de conseguir el cuarto puesto en las clasificatorias cerradas del ESL One Malaysia 2022 regional. Eso, tras vencer a SMG y RSG y perder ante Polaris y TNC.
Este de Europa
Esta es una región bastante más competitiva para apostar en Dota 2 debido al ranking de los dos favoritos. En específico, estos son Outsiders y BetBoom Team con 1019 y 629 puntos respectivamente. Adicionalmente, en esta región compiten:
Natus Vincere.Mind Games.PuckChamp.HellRaisers.One Move.Pari Parni.Nemiga Gaming.Project Armor2.cybercast.Team Unique.X3.HYDRA.
Veamos ahora un poco más sobre los favoritos para apostar en Dota 2.
Outsiders
Con los integrantes:
RAMZES666.gpk.DM.yamich.Xakoda.
Este equipo llega de quedar séptimo en el PGL Arlington Major. Allí, empató 4 veces, ganó 4 y perdió 3 llevándose 12.500,00$ y 360 puntos DPC.
BetBoom Team
El torneo culminado más reciente de BetBoom Team fue la Champions League de Dota 2 en su temporada 13. En él, BetBoom perdió la semifinal del bracket superior contra One Move, pero ganó la semifinal del bracket inferior contra Brame. Esto para conseguir la revancha contra One Move y derrotarle en la gran final coronándose campeón. Sus miembros activos son: 
Daxak.Larl.Noticed.RodjER.SoNNeikO.
Sudamérica
Sudamérica es una región donde los dos favoritos para apostar en Dota 2 poseen pocos puntos. En específico, esto son Infamous y Tempest con 238 y 167 puntos respectivamente. Adicionalmente, en la región competirán:
Hokori.SG esports.Coritiba Esports.Wolf Team.Infinity.Ravens.Dreamers Esports.Mad Kings.South Team.Balrogs.Gorillaz-Pride.NoPing e-sports.
Pero ojo, que estos equipos tengan pocos puntos no significa que no sean interesantes para apostar en Dota 2. De hecho, estos juegos serán de especial interés para quienes jueguen en Betsafe Perú. Eso porque entre los roaster de Infamous, Tempest y Hokori hay 10 jugadores de Perú de 15 en total.
Así que tendremos muchos partidos emocionantes esperándonos en las clasificatorias de esta región.
Norteamérica
Al otro lado, en la región de Norteamérica, los equipos favoritos para apostar en Dota 2  cuentan con un total combinado de 882 puntos DPC. En específico, estos son Soniqs1 y nouns con 582 y 300 puntos respectivamente. Adicionalmente, en la región participarán:
Wildcard Gaming.5RATFORCESTAFF.Alpha.The Cut.KBU.US.felt.Team DogChamp.5ManMidas.Eternity.simply TOOBASED.Arkosh Gaming.CDUB Esports2.
Veamos ahora un poco más sobre los favoritos de la región para apostar en Dota 2.
Soniqs1
Siendo anteriormente Quincy Crew, Soniqs1 entró a la escena bajo su nuevo baner el 2 de agosto. Esto, compitiendo entre el 4 y 8 del mes en el PGL Arlington Major quedando en último lugar. Sin embargo, durante el mismo el equipo consiguió empatar sus enfrentamientos contra PSG.LGD y OG 1 a 1.
Así, el equipo formado por:
YawaR.Quinn.LESLÃO.MSS.Fata.
Sigue prometiendo bastante durante estas clasificatorias.
nouns
Previamente bajo el baner de 4Zoomers, este roaster pasó a ser nouns y entró a la escena competitiva desde mayo. Así, este equipo formado por:
Costabile.Gunnar.Moo.ZFreek.Husky.
Ha conseguido desde entonces:
Primer lugar en el BTS Pro Series Season 11 de las Americas.Tercer lugar en el Tour 3 de primera División del DPC NA.El cuarto puesto en la clasificatoria cerrada del ESL One Malasia de Norteamérica.El segundo lugar en el Thunderpick Bitcoin Series perdiendo la Gran Final contra Hokori.
China
Con Royal Never give Up y Xtreme Gaming en la región China, no hay duda de quienes son los favoritos para apostar en Dota 2.  Esto porque ambos equipos tuvieron un desempeño bastante superior durante el DPC al resto de los participantes sin pase directo en la misma.
En específico, RNGU y XG acumularon 738 y 440 puntos respectivamente. Esto para ponerse 389 puntos por encima de EHOME que fue el equipo siguiente en puntos. Aun así, si quieres saber cuáles son los candidatos, puedes revisar estos equipos:
EHOME.Aster.Aries.Vici Gaming.CDEC.Invictus Gaming.Ybb Gaming1.Team Magma.LBZS.ShenZhen.Team Fusion.Team Saiyan.
Oeste de Europa
Finalmente, la última región con clasificatorias para TI11 donde podrás apostar en Dota 2 antes de las clasificatorias de última oportunidad es el Oeste Europeo. En ella, también tenemos dos equipos con un desempeño claramente superior durante lo que va de circuito a los otros participantes.
Así, tenemos a Team Liquid y Entity, con 890 y 615 puntos respectivamente. Mientras tanto, ninguno de los demás participantes:
Team Secret.Nigma Galaxy.goonsquad.Into The Breach.Alliance.DGG Esports.IVY.Team Bald Reborn.11Monkeyz.Brame.EU Rejects.
Logró acumular más de 80 puntos.
¿Dónde Apostar en Dota 2 en Perú?
Para apostar en Dota 2 desde Perú, un juego seguro siempre está en Betsafe Perú. En esa página podrás registrarte de forma gratuita y comenzar a explorar tus opciones sin necesidad de hacer algún depósito.
Luego, si decides apostar en Dota 2 en la página, podrás optar a varios beneficios como el Betsafe Bono Apuestas Deportivas. O jugar desde su App oficial para mayor seguridad.
¿Por qué apostar en Dota 2 en Betsafe Perú?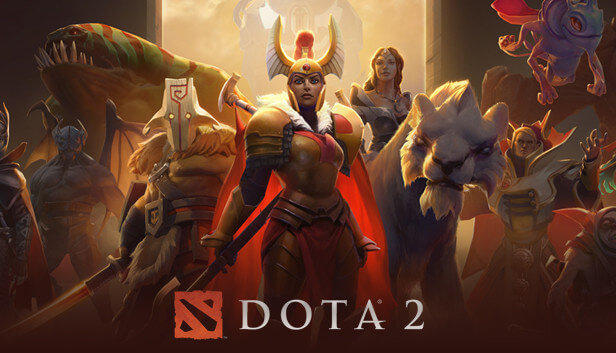 Apostar en Dota 2 es más divertido cuando sabes que tu saldo, ganancias y datos están protegidos. Esto es porque solo de esa manera podrás concentrarte completamente en jugar. Por eso, Betsafe Perú es un lugar perfecto para quienes comienzan a explorar las apuestas online.
Otra ventaja es que en Betsafe depositar para apostar en Dota 2 no requiere mucho esfuerzo. Y con solo verificar tu cuenta y hacer un primer depósito válido, podrás activar tu Bono de Bienvenida. Por otro lado, si quieres más información, puedes seguir el siguiente enlace:
 Así que date una vuelta y descubre gratis todo lo que te espera porque así siempre podrás ganar más.